WE'VE MADE INVATI ADVANCED™ EVEN EASIER
You asked, we answered! With your feedback (and a lot of research), we updated our beloved 3-step system that reduces hair loss by 53%.
• instantly makes hair look thicker and fuller
• contains powerful herbs like turmeric, inspired by Ayurveda
• NEW scalp revitalizer just once per day!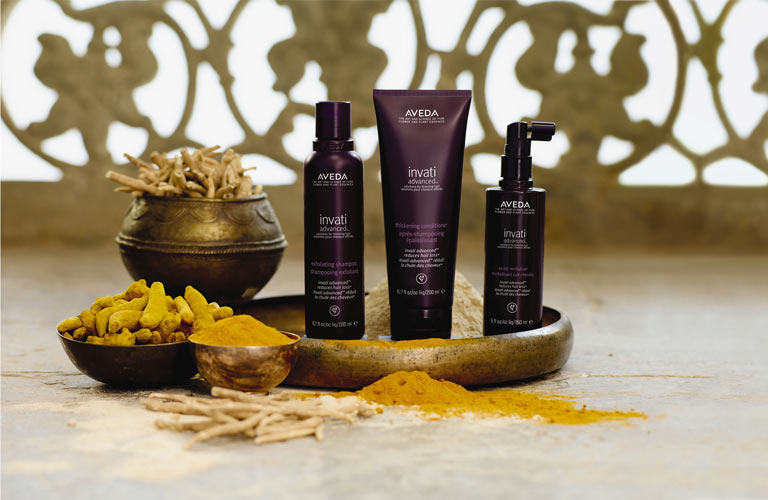 NEW invati advanced taps the power of Ayurveda, the 5,000 year-old healing art of India, with turmeric—which our Botanical Lab included in an innovative combination of actives—to help give you thicker, fuller hair.